Any difficult situation gives birth to innovation. Four years ago we were given our first RF welding project. We contacted a few RF welding system suppliers in the US and in the beginning we were given the promises and "no problem" familiar terms. Throughout the entire development time we could not get any sufficient information from the suppliers, it was like a secret mission or pulling teeth from them, even basic theory of operations was given bit by bit. By the time we were ready to seal suddenly the easy project became a nightmare; the process arced every 10th seal and we had to send the dies back to the RF sealer manufacturer to perfect the process before we purchase the system. Weeks went by and finally after calling 100 times to get feedback they replied that they are not interested in the project. No support whatsoever, no sorry, yet our commitment to our customer was carved on a stone.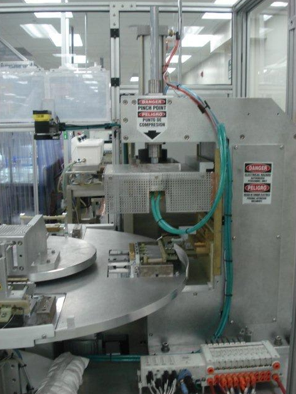 We then had to start all over, at first we contacted one the best RF Generator manufacturers in Germany and they refused to sell us anything due to the fact that we shared the same customer base and that we were considered a competitor, we than had to conduct more search in the RF industry and finally we found a company that had patented Solid State technology who claimed to have the most efficient process in RF sealing and forming. We contacted the company and sent the samples and after getting their commitment we designed and built an RF press and sent it with the dies for testing. 3 days later we got a call to fly and see the process. We flew to Florida and when we saw the process we just could not believe it, the process worked like a charm no arcs at all and seal looked just perfect. We were very happy with the results and thankful that they could help us on a notice. The rest was a history we finished our first RF rotary sealer and delivered to our customer's site. After completing the first project we saw a great potential to help customers in need that were in a similar situation.
Since then we have spent lots of hours in studying and analyzing old RF welding process problems and customer issues and by combining our extensive experience in automation and knowledge inherited from our colleagues in the High Frequency field, we have been able to design and manufacture state of the art RF welding systems, that allow us to solve a majority of problems in the field.
By bringing science into play, we've been able to give our customers process consistency in day to day operations.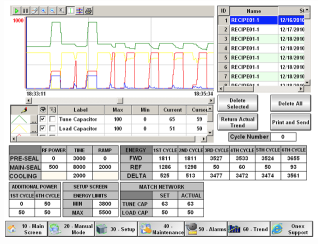 We do not use the term "Black Magic" any more since we can explain and show our customers how things work, which is rather the opposite of vacuum tube generators. By training our customers on ONEX RF systems we've been able to eliminate the need of constant tweaking, "Trial & Errors" or dependency on external resources, the so-called "RF Experts" to make the process work.
ONEX RF prides itself on using quantitative analysis and statistical process controls to deliver repeatable and reliable results to customers in order to make the best RF seal each time, every time.
Written by
Onik Bogosyan